The innovative educational program, "I Care and Act" that Desmos envisioned and has been implementing in collaboration with the Lambrakis Foundation continues for a 5th year.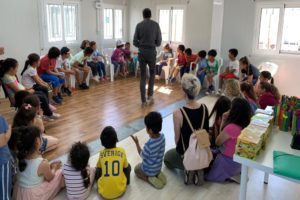 The inaugural training meeting, which brings together teachers participating in the program from all over Greece, will take place in Athens between November 2nd and 3rd 2019.  The Deputy Minister of Education, Ms. Sofia Zacharakis, will honor this year's meeting with her presence.
The program aims to create a framework for the adoption of a new way of life, based on the values of volunteering, solidarity and active citizenship and in the long run will lead to a change in the attitude towards social contribution.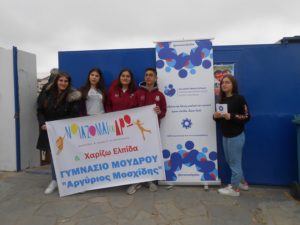 The "I Care and Act" program demonstrates both qualitatively and quantitatively very strong implementation results, already counting 3,871 teachers that have participated in the program and 51,632 students in 511 public schools in all 13 regions of Greece.
This year the program "I Care and Act" has the great pleasure and honor to add SYN-ENOSIS – the Greek Shipowners' Social Welfare Company- to its family,  as the Grand Donor, generously supporting the goals of the program.  Along with the John S. Latsis Public Benefit Foundation and The Hellenic Initiative Australia and the support of the A. C. Laskaridis Charitable Foundation, they have offered us the opportunity to continue the program for 2019-2020 and have allowed us to emphasize on deepening the participation of the entire family.
Finally, a big thank you to Aegean , for enabling the teachers and the coordinators of the program to travel and be with us.